Games with bat and ball are older than you think
by Dick Moon

San Mateo Times

Over the years, there have been many board games with baseball as a theme — everything
from roll the dice and spin and spinner to more sophisticated simulation games.

In my opinion, the best tabletop baseball simulation game in all respects is DYNASTY
LEAGUE BASEBALL.

Dynasty League Baseball has a lot in common with other baseball simulation games in that
you act as the manager, the general manager and the players. It has everything that goes
into simulating realistic baseball games: "percentile" dice to roll, charts and real-life player
cards with real statistics, the means to start your own league, and so on.

What puts this game heads and shoulders over others of its type is the superior research that
went into creating it. The unique player card designs include not only play results but special
situation results coded on each player card. The cards are detailed and easy to read. It has
ballpark and weather effects, all sorts of unusual plays and an abundance of player information
to make it more exciting.

Dynasty League Baseball also comes in a computer version.



Take the DYNASTY League Baseball tour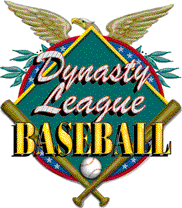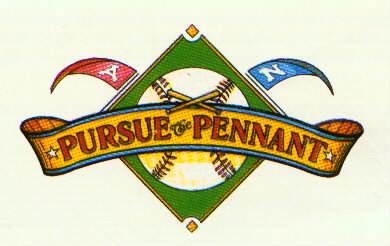 Board Games Still Can Get The Jump On Us
by Phil Vettel
Chicago Tribune Staff Writer

From the Designer of Pursue the Pennant comes perhaps the ultimate baseball simulation game. You expect real life baseball statistics to drive the game, and you certainly get them, but it appears that this game has thought of everything. There are statistics for each stadium (Balls generally carry better in Wrigley Field than in Busch Stadium), player fatigue factors to consider - even the weather is part of the game.