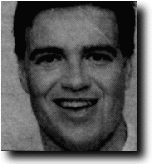 Fantasy never as much fun
as board's reality
by Jim Caple

Twins meet Orioles in 1969 board game rematch...



Jim Caple St. Paul Pioneer Press and now ESPN.com columnist

DYNASTY League Baseball Board game, Baseball Computer Game and
Baseball sim from the designer of Pursue the Pennant
Fantasy and rotisserie leagues are the rage these days, but I don't understand their appeal. Fantasy Leagues are about nothing more than money and results, and playing them is about as fun and imaginative as reading the morning stock table. Who wants to play general manager and recreate a contract negotiation with Albert Belle's agent? And what possible pleasure can there be in pretending to be Bud Selig or Art Modell?

The old reliable sports board games are much better. They allow fans to step into the dugout and become manager, then play out an entire game while the players flash in their imagination. There were at least half a dozen of these games when I was growing up, and fans often would pick among them as if choosing a church.

I was partial to Statis-Pro and became a journalist because of it. While working my way through college as a night security guard at an exclusive tennis club, I would kill time and stay awake by playing the game all night. I created an eight-team league, played a 154 game schedule, compiled daily stats and wrote the game recaps (complete with boxscores). It wasn't long before I decided sports writing was a far superior career to pursue than night security.

I had forgotten how much fun those games were until Michael Cieslinski came to town last week to promote his recent game, Dynasty League Baseball. Cieslinski the guy who created the terrific Pursue the Pennant game, put his latest game on the market just before the strike in 1994. That was like opening an all-Britishmeat hamburger stand in the middle of Trafalgar Square this spring.

Cieslinski's game, available as a board game and for a computer, skillfully walks the line between realistic recreation and bogging things down with so many variables you would think Gene Mauch designed it. There are concessions to the fantasy-league mentality (optional rules allow you to draft players and sign them to multi-year contracts), but most of the work went into recreating the game on the field. After considerable research, Cieslinski was able to get the lefty-righty breakdowns for many old teams, which adds a great deal to the game, but it still can be played in about 30 minutes.

He invited me to recreate a Twins-Orioles 1969 playoff game, and appropriately, we played on a picnic table at Camp Snoopy in the Mall of America, overlooking the site of home plate in old Met Stadium. Soon I was transported to the autumn of 1969. Brooks Robinson was scooping up everything at third base, Paul Blair was chasing down fly balls in center, and Harmon Killebrew was blasting fastballs into the bleachers.

Our game was thoroughly absorbing and enjoyable, a pitcher's duel between Jim Kaat and Jim Palmer until Killebrew broke it open with a three-run homer in the sixth. Kaat twice struck out Boog Powell with the bases loaded, finishing with a three-hitter and a 5-1 Twins victory. "The Twins get their revenge," Cieslinski said.

That's another reason why these games are superior to fantasy leagues. Even if your favorite team loses in real life, you can play the games over and over until it wins.